Whether you're looking for a gift or simply want to expand your knowledge about the world of coffee, getting your hands on one of the best books for coffee lovers is the way to go. It's a fun, relaxing way to learn more about the delectable drink. Plus, many books about coffee are incredibly light-hearted, making them a joy to read, or include tasty recipes, helping to up your coffee game.
In some cases, choosing the right book on coffee may seem like a challenge, particularly with so many options available. Luckily, you've found this list, giving you a quick guide to some of the best books about coffee around. Here's a look at the top picks.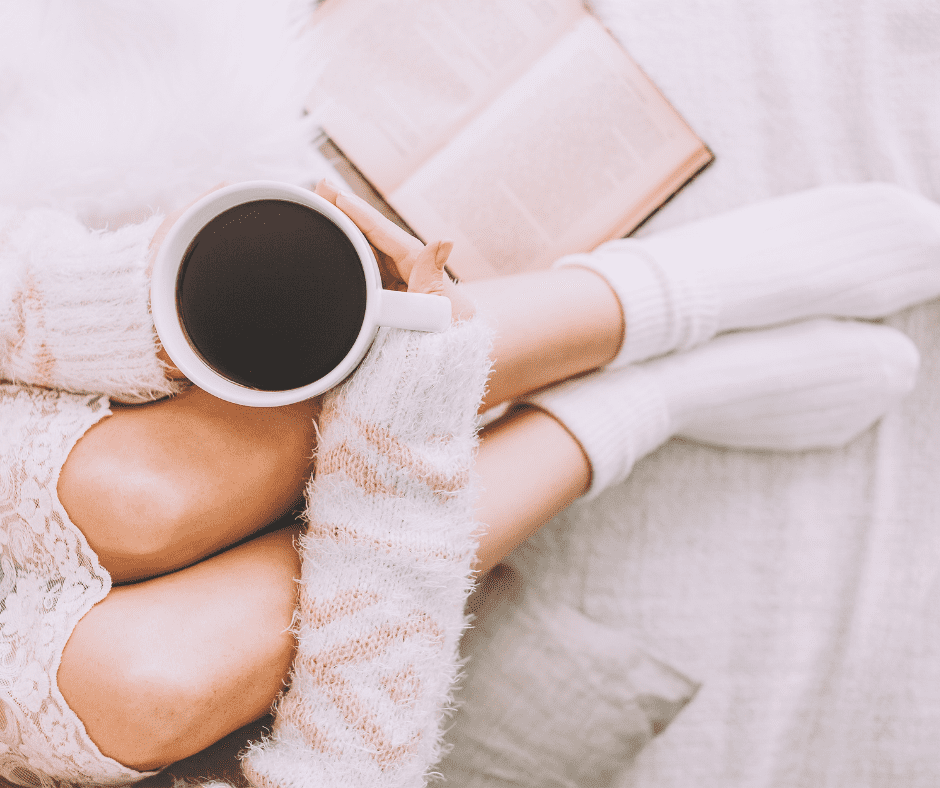 Best Books for Coffee Lovers
The Coffee Roaster's Companion
Coffee Roaster's Handbook: A How-To Guide for Home and Professional Roasters
When it comes to quintessential coffee books, look no further than The Coffee Roaster's Companion[/easyazon_link]. It's the leading professional-level guide to roasting coffee, providing clear instruction to help anyone master techniques and achieve exceptional results.
The author consulted with some of the world's finest roasters, gathering expertise that hadn't been collected previously. While it focuses on drum roasters – which some may view as a drawback – the information is incredibly beneficial to anyone who wants to learn the ins and outs of roasting.
It is critical to keep in mind that the book targets professionals over home roasters. Overall, it's a reasonably quick read, which is nice if you're new to the arena and don't want to get overwhelmed. As a result, if you know someone looking to launch their own café and wants to roast in-house, this could speed up their journey toward success.
In some ways, this book is also thought-provoking. A few of the points are hotly debated among the roaster community. Since that's the case, reading the book can serve as an introduction to those conversations, giving home roasters or those looking to go pro insights that can help them connect with others and learn even more about roasting processes and preferences.
The Curious Barista's Guide to Coffee
If you want to track down the best coffee books for baristas, it's hard to outdo The Curious Barista's Guide to Coffee. In many ways, it's an instruction manual for the industry. Along with exploring the history of coffee, it goes into the science of brewing, outlining critical techniques to create delectable drinks.
Plus, the book explores coffee culture, providing key insights into how people view coffee and their expectations in cafés. It also includes guidance about buying coffee, including the differences between blends, roasts, and origins. As a result, it's commonly viewed as the best espresso book by those getting to know the broader industry and café operations.
Add to that the 25 recipes you'll find inside, and it's the best coffee recipe book in the eyes of many. It goes far beyond ingredients, giving guidance to ensure that the end result is above and beyond.
Uncommon Grounds
Easily one of the best books for coffee lovers, Uncommon Grounds takes a deep dive into the history of coffee. From the discovery of the coffee bean to the rise of modern, quick-service cafés like Starbucks, the book covers it all.
Readers get to explore how coffee culture has changed over time, including the impact of the "coffee crisis," fair trade movement, the rise of organic options, and the demands of obsessive coffee connoisseurs. However, the author's approach keeps the material entertaining, ensuring that even challenging situations are described in a way that draws you in and keeps you reading.
Using humor and wit, the author isn't shy to dive into the, at times, salacious history of coffee. Additionally, he discusses how coffee impacts people all around the globe, both for the better and the worst. It's a comprehensive look that you don't typically find, making it a must-read for any coffee aficionados.
The World Atlas of Coffee
Whether you're looking for one of the best coffee books or simply want to know as much as possible about your favorite drink, it's hard to beat The World Atlas of Coffee. It functions more as a reference than anything else, going in-depth about the origins of coffee, brewing processes, cultural influences, and much more.
Overall, the book is as educational as it is generally engaging. Much of the information isn't widely known and is legitimately fascinating, making it a must-have for anyone who wants to appreciate coffee on a new level. Plus, it features stunning photographs, helpful diagrams, and other visual elements that give the text that bit of something extra.
The most recent printing (the 2018 edition) added content on seven additional countries. Additionally, many of the details were polished, including updates to maps and fresh statistics to ensure the information within is as relevant as possible.
The Monk of Mokha
For anyone who enjoys intrigue and adventure, The Monk of Mokha is possibly the best book on coffee around. It tells the tale of Mokhtar Alkhanshali, a Yemeni American who wanted to rejuvenate the art of Yemen coffee.
In the book, you accompany Alkhanshali as he heads from his home in San Francisco to Yemen, exploring the countryside, meeting farmers, and learning about coffee in the region. However, things take a turn when war breaks out, leaving Alkhanshali with a range of challenges, including how to remain safe, ensure his journey is a success, and protect his people from harm.
Calling the book an intriguing read feels like an understatement. The story is genuinely inspirational and also quite enlightening. It highlights not just Yemeni coffee culture but also the challenges of a highly tumultuous period. Plus, it's a character study, showing how Alkhanshali navigates difficulties and maintains focus in the face of danger and uncertainty.
Coffee Animals Coloring Book
If you're looking for something quirky, Coffee Animals Coloring Book is a clear winner. Along with fun designs to color, it includes a range of coffee recipes. As a result, it's an excellent choice for anyone who enjoys some mindful coloring. However, it's also one of the best coffee books for beginners, as it includes simple yet tasty recipes, too.
Another fun feature of this book about coffee is that the designs you can color contain fun plays on words, lovely sayings, and even the occasional pun. It gives the experience that little something extra, easily bringing a smile to most people's faces.
You could potentially color in the designs and frame the results if you're artistically inclined. Then, you'd have some fresh art for your kitchen or coffee bar, too.
For those looking for gifts, you can easily combine this book with some colored pencils or markers. Adding it to a gift basket with a nice mug, some gourmet coffee, and other coffee-related treats could also do the trick. However, the book itself is a fun option alone, so keep that in mind.