Having a milk frother is essential if you have an espresso machine and want to create café drinks at home. Frothed milk is used in a variety of coffee shop favorites. By being able to froth milk at home, you can enjoy that same experience for much less than you'd spend heading to a café, making investing in one a smart choice.
However, with so many milk frothers on the market, figuring out which is ideal is surprisingly challenging. If you want to make the right choice, here's what you need to know about milk frothers, and look at eight of the best milk frothers available today.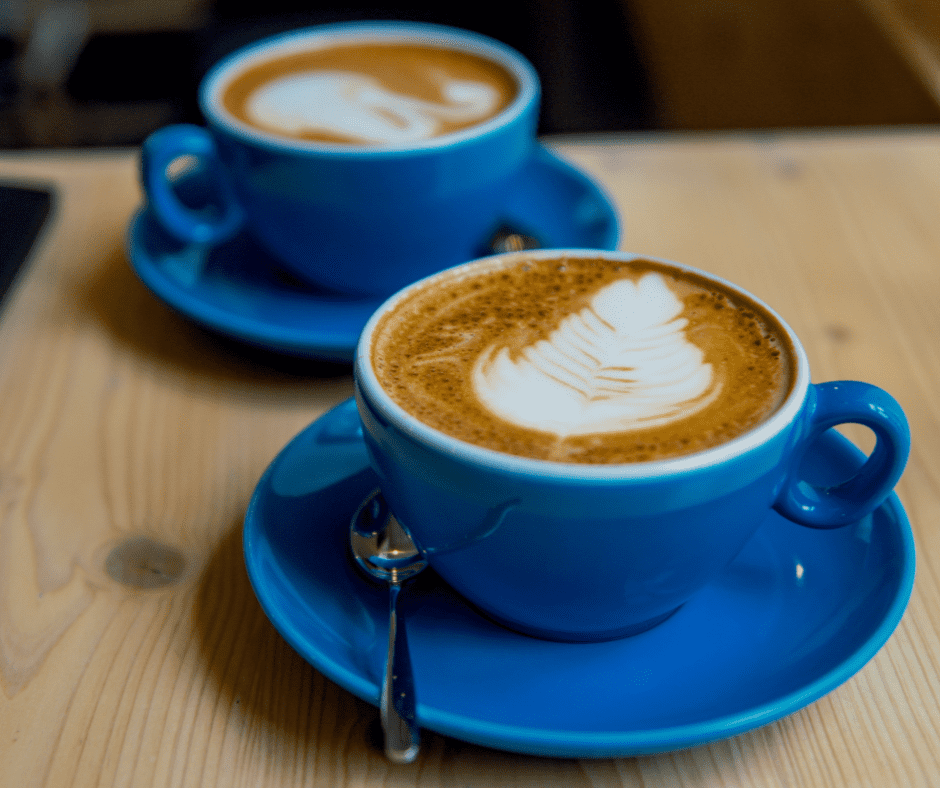 Frequently Asked Questions About Milk Frothers
What to Look for in a Great Milk Frother?
When choosing a milk frother, it's wise to consider the build quality first. Inexpensive milk frothers aren't as durable as their more robust counterparts, so they'll need replacing more often. It's also wise to consider the materials. Steel or similarly tough exteriors stand up to wear and tear, helping the machine last longer.
Next, you want to consider the features. Are you only interested in frothing milk, or would you like the ability to create cold foam or other options? Choosing a multi-function milk frother could be your best bet if you're in the latter group. However, if you're only worried about frothing milk, a single function can help you save a bit of money.
After that, you need to choose between electric and manual milk frothers. Electric milk frothers are convenient, as they do much of the hard work. However, some are harder to clean when compared to manual milk frothers. Plus, they're usually more expensive.
Finally, it's helpful if the milk frother or the various components are dishwasher safe or the cleaning options are reasonably simple. Otherwise, if you have trouble cleaning the machine, you can end up with unseemly buildup or trapped spoiled milk inside, neither of which is pleasant.
What Drinks Can I Make with a Milk Frother?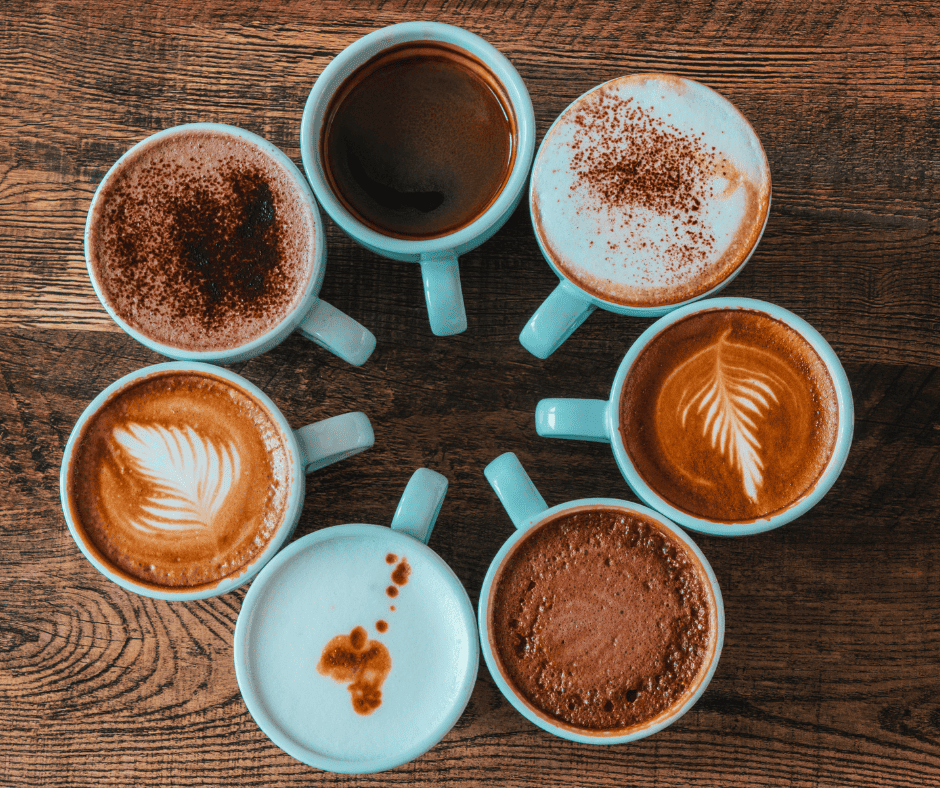 Generally, frothed milk is common with lattes, macchiatos, and cappuccinos, which is why many people decide to get a milk frother. With a milk frother, you can create the foam you commonly see at the top of those drinks. However, you can also use a milk frother for other purposes.
For example, some people like to froth the milk they add to their tea or use a frother when making matcha. Frothed milk can also make a nice addition to hot chocolate. Some milk frothers can even help you make homemade whipped cream or ensure a well-mixed protein shake.
What's the Difference Between Frothed and Steamed Milk and Cold Foam?
With frothed milk, you're aerating the milk manually, which can create a thicker, richer foam that can hold its shape. With steamed milk, steam moves through the milk to heat it, making it a bit more watery regarding its texture.
When you froth milk, you can usually use hot or cold milk. As a result, you can have hot or cold foam, depending on your preference. Hot is the only option with steamed milk, as heat is required to make the steam.
Is It Better to Froth Hot or Cold Milk?
You can use hot, warm, or cold milk when you're frothing milk. Which approach is better may depend on personal preference, as everyone has their own thoughts regarding espresso drinks.
However, cold milk usually produces an airier foam. As a result, if you're aiming for that texture, stick with colder milk. If you prefer heavier foam, heating the milk first isn't a bad idea, as it won't be airy.
Is a Milk Frother Worth Buying?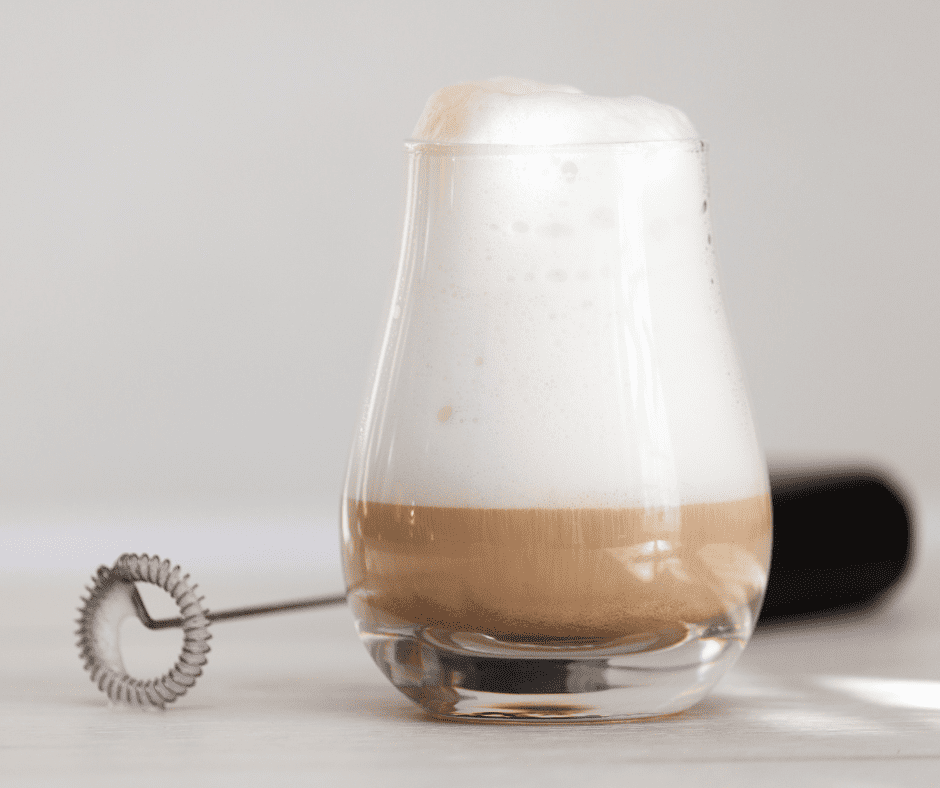 Generally, getting a milk frother is worthwhile if you have an espresso machine at home and want to create café-style drinks. As mentioned above, many coffee shop drinks have that nice foam layer on top. Without a milk frother, that's far harder to achieve. As a result, if you want that level of experience, investing in one isn't a bad idea.
What's the Best Type of Dairy Milk to Froth?
Generally, whole milk froths better than skim milk since it's less watery, creating wonderful microbubbles and a smooth, creamy texture. With 2 percent milk, the result is similar, so it's a solid alternative if you want to reduce your fat intake. Skim milk will froth, usually creating larger, lighter bubbles, so it's a bit less decadent but still quite pleasant.
Can You Froth Soy Milk?
In many cases, soy milk froths relatively easily. It's typically thicker than some non-dairy milk alternatives, so it makes a nice foam. However, it isn't as pourable as some others, so it may not work well if your goal is to create latte art.
Can You Froth Almond Milk?
You can froth almond milk, though it usually takes more effort than if you're using dairy milk. The main reason is that almond milk is typically water-based, making it harder to aerate and less likely to maintain the foam. However, the fats and proteins in almond milk do make it possible.
Can You Froth Oat Milk?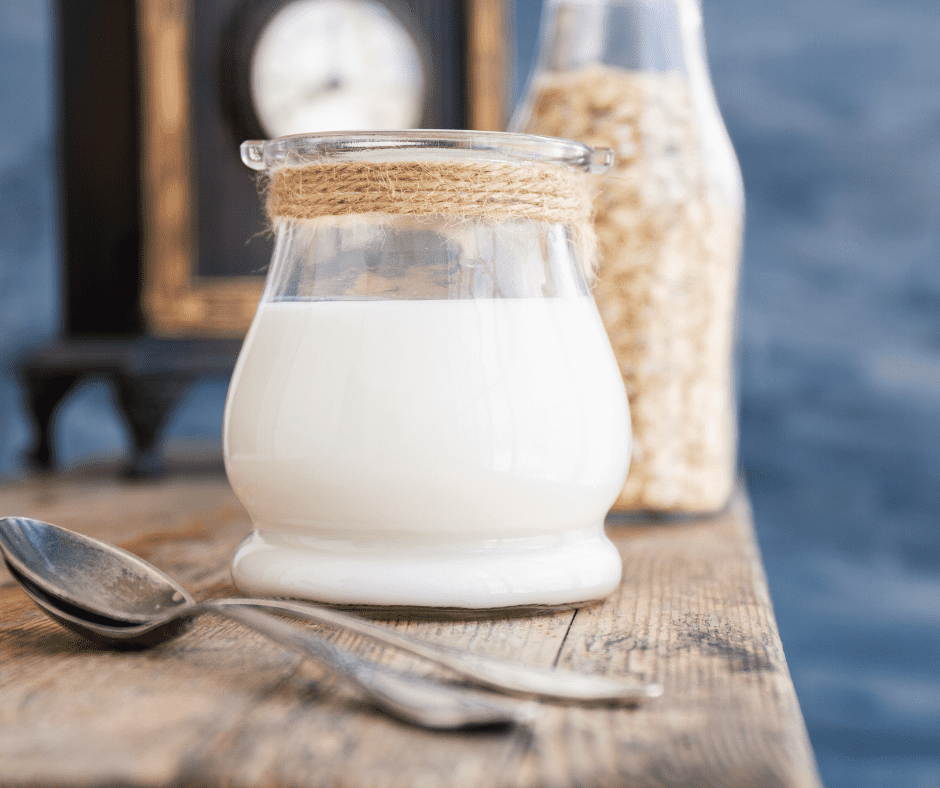 As with almond milk, you can froth oat milk, though it's usually a bit harder to do than if you used dairy milk. Generally, you'll get the best results using thicker oat milk over a thinner variety, as the latter contains more water. Consider looking for oat milk explicitly designed for coffee drinks, as those are usually designed with frothing in mind, so they feature less water.
Can You Froth Coconut Milk?
Coconut milk is a solid choice if you want to froth non-dairy milk. It has a higher fat content, which can create a nice foam. Just make sure you use coconut milk from cartons instead of cans to get the best result.
8 of the Best Milk Frothers
Our Automatic Top-Rated Milk Frothers
1. EZBASICS Milk Frother
If you're looking for a simple automatic milk frother, the EZBASICS milk frother is an excellent choice. With just one click of a button, the appliance can froth milk for you, usually wrapping up in a little less than two minutes. The stainless steel design keeps the milk frother looking great long-term due to its durability. Plus, it's a breeze to clean, thanks to the non-stick interior.
Plus, the EZBASICS milk frother is incredibly versatile. Along with frothing milk, it can heat milk and create hot or cold foam, making it useful for a wider variety of espresso drinks.
The manufacturer does recommend using whole milk for the best results. Additionally, you need to start with cold milk to get the desired effect.
2. Nespresso Aerocinno 4 Refresh
With the Nespresso Aerocinno 4 Refresh, you can get two types of hot foam, as well as hot milk and cold foam, making it versatile. The design is incredibly simple, and the interior is reasonably easy to clean. Plus, many users have had success with dairy, soy, oat, and almond milk, though dairy milk usually gives the best result.
This milk frother is also reasonably compact, so it won't take up much room in the kitchen. Generally, it can handle froth enough milk for two espresso drinks, making it a solid choice for singles or couples.
3. Paris Rhone 4-in-1 Electric Coffee Frother
This Paris Rhone 4-in-1 electric coffee frother is incredibly versatile, offering options for hot foam, cold broth, and more. Plus, the one-button control makes operating it simple, and it can froth milk in less than two minutes. It's also got a non-stick interior for easy cleaning, and the exterior is scratch-resistant. There's also an auto-shutoff feature to prevent burning.
Another nice feature of this electric milk frother is its shape. It curves in slightly near the middle and has ridges, making it easy to grip. Plus, it's pretty attractive, making it suitable for leaving out on a counter if you prefer.
4. Bodum Bistro Electric Milk Frother
With the Bodum Bistro Electric Milk Frother, you get a compact design that works incredibly well for basic frothing. The lid is transparent, so you can watch the process. Plus, it has an auto shutoff to finish everything once the milk is ready.
The non-stick interior coating simplifies cleanup. Plus, the body is steel, so it's very durable. Another nice feature is the ability to store the cord in the base, which helps keep it compact enough to make storing it in a cabinet easy.
5. Instant Milk Frother
The Instant Milk Frother is a 4-in-1 device that can do more than froth milk; it can also create hot and cold foam and warm milk. It also works well for dairy milk and non-dairy milk, including soy, oat, and almond milk. The lid and whisk are dishwasher safe, while the non-stick interior makes the rest easy to clean. Thanks to the spout, you can even try your hand at latte art if you like.
When it comes to operation, the two-button system is very intuitive. Additionally, this milk frother is fast, allowing you to enjoy your drink surprisingly quickly.
6. Breville Milk Café Milk Frother
With the Breville Milk Café Milk Frother, you get an elegant design. Additionally, it gives you more control than other options regarding temperature, including cold, warm, optimum, and hot ranges. There's built-in disk storage, and you can get new disks for different purposes, allowing you to meet a wide variety of espresso drink needs.
Since this milk frother uses induction heat, the jug can be removed and cleaned in a dishwasher, making cleanup as simple as possible. Plus, it has a spout, allowing you to create latte art or control the pour more easily.
Best Manual Milk Frothers
7. Ninja Coffee Bar Easy Milk Frother
The Ninja Coffee Bar Easy Milk Frother is a manual milk frother that isn't just affordable; it also works very well. The microwave-safe glass allows you to heat the milk in the same container you'll use for frothing if you don't want cold froth. It relies on a pump to create the froth, so it's incredibly straightforward to use.
Generally, the Ninja Coffee Bar Easy Milk Frother resembles a French press, so it's a reasonably attractive option. Finally, the milk container with this option is dishwasher safe. As a result, it's one of the easiest milk frothers to clean.
8. Zulay Powerful Milk Frother Handheld
If you prefer a low-cost option, the Zula Powerful Milk Frother is an incredibly capable handheld milk frother and our pick for the best budget milk frother. It works like an electric whisk, allowing you to froth milk easily in any suitable container. It's also compact, making it simple to store, and it relies on two AA batteries, so there's no plug. If you go with rechargeable batteries, you can transform this option into a rechargeable milk frother, which is a benefit.
Cleaning it is also a breeze. Simply put the whisk end into a stream of hot running water and turn it on for a few moments, allowing you to rinse away any residue in a near-instant.