When you're looking for the perfect gift, there are plenty of fantastic options for the espresso addict in your life. But separating the best gifts for espresso lovers and coffee aficionados from the rest isn't always easy.
Luckily, you've found this list. If you're looking for some of the best gifts for coffee enthusiasts, here's a look at some of our top gifts for espresso lovers and coffee fans.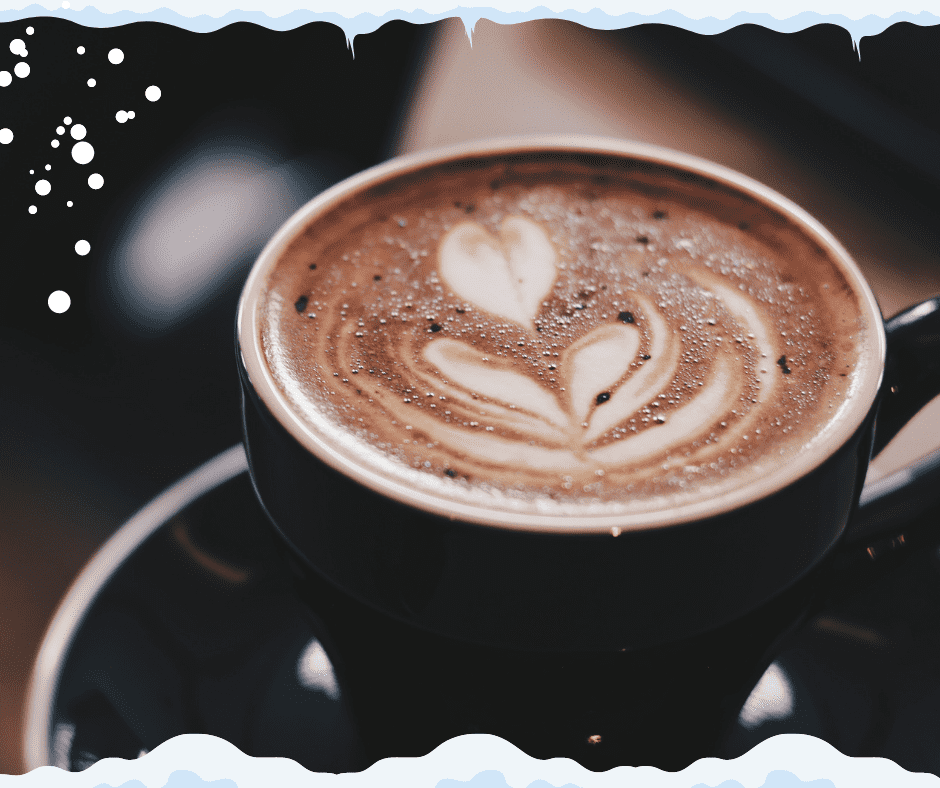 Our Top Gift Ideas for the Espresso Addict
WACACO Nanopresso Portable Espresso Maker Bundle
If you're looking for quirky coffee gifts for espresso addicts on the go, the WACACO Nanopresso Portable Espresso Maker Bundle could be the perfect gift. This travel-friendly espresso machine is completely manual, so you don't have to worry about carrying batteries or finding an outlet. Additionally, it's smaller than most thermoses, making it easy to take on road trips, camping excursions, and hikes.
Plus, it creates a delectable cup of espresso in mere moments. Along with a rich, robust coffee experience, this portable espresso machine produces a lovely crema layer. It's the perfect way to have a café experience anywhere.
For added convenience, this nanopresso machine comes with a carrying case, protecting the espresso maker from scratches, dings, and dust. Cleanup is also a breeze while on the go, and you can even break the machine down for a deep cleaning once you're back home.
Cuisinart DBM-8 Supreme Grind Automatic Burr Mill
Espresso addicts know that a great grind is critical if you're going to create an exceptional cup of espresso. With the Cuisinart DBM-8 Supreme Grind Automatic Burr Mill, getting that ideal grind is easier than ever, making this one of the best gifts for coffee lovers around.
With this Cuisinart coffee grinder, you can choose from 18 different grinds. Whether you need an ultra-fine grind to create a delectable Turkish coffee, a fine grind for a smooth cup of espresso, or a coarser grind for brewed, French press, or cold-brew coffee, this burr grinder will deliver consistent results every time.
There's also a slide dial for selecting how much you need to grind, ensuring you never have to guess about whether you have the right amount. After setting the dial, you simply start the grinder and walk away. It'll shut off once the perfect amount is ready for your brewing needs.
Nespresso Vertuo Coffee and Espresso Maker
Made by De'Longhi – a leader in home coffee and espresso machines – the Nespresso Vertuo Coffee and Espresso Maker is the perfect gift for the espresso lover that values convenience. It uses Nespresso capsules and automatically adjusts the temperature, pressure, and brewing time to each one, ensuring high-quality, consistent results.
The one-touch brewing system is also exceptionally easy to use, and the removable water tank makes refilling a breeze. Heating can finish in just 15 seconds, ensuring you never have to wait for an amazing cup of coffee or espresso. Plus, along with fantastic flavor, you get a lush layer of crema every time, elevating the experience.
As an added bonus, this espresso machine comes with 12 capsules, each representing a different coffee or espresso in the line. It's a great way for the gift recipient to explore the various tastes they can achieve.
Bialetti Moka Express
For the espresso addict that prefers the stovetop brewing approach, the Bialetti Moka Express might be right up their alley. The design dates back to 1933, offering an experience that's stood the test of time. Along with being a preferred way to make Italian espresso, this pot was actually made in Italy, making it the best Moka pot coffee maker for anyone looking for an authentic experience.
Creating an enticing cup of espresso with this Moka pot is incredibly simple. Simply add water up to the safety valve, add the ground coffee, and close it up. Place it on heat, and once it starts gurgling, the coffee is ready.
Cleaning is also a breeze. You don't need any harsh cleanser or detergents. Instead, all you need is water and a quick wipe to keep this pot in tip-top shape.
This isn't just possibly the best Moka pot for an electric stove or gas stovetop. By getting the induction adapter plate, it works on induction stoves, too, making it one of the best options for that as well.
Luwak Star Gourmet Coffee
If you want to give the coffee lover in your life a unique experience, Luwak Star Gourmet Coffee is one of the cool gifts for coffee lovers that you don't want to overlook. It lets them experience Indonesian Kopi Luwak coffee in their own home. This whole bean arabica coffee has a rich, sweet flavor, unlike anything most people get a chance to enjoy, making it a great choice for gifting.
Unlike some other Kopi Luwak coffees, these beans are collected from wild civets that roam free in their native environment. The civets feed on coffee trees that naturally grow in the Gayo highlands in Sumatra, too. Along with being organic, the approach is environmentally friendly.
Bean Box Gourmet Coffee Sampler
For fans of single-origin coffees, the Bean Box Gourmet Coffee Sampler is one of the best coffee gifts by far. The package contains four bags of whole bean coffee, representing a range of flavor profiles from different parts of the world. Each one is also from small-batch micro-lots, creating an artisanal experience unlike what you'd find with many other coffee sampler boxes.
Each sampler is carefully curated to create a unique experience based on a particular roast. If you're buying a gift for an espresso addict, the espresso roasts box could be the perfect match. For coffee lovers who also enjoy espresso, the all roasts box might be a great bet. There's even a decaf box available, giving you an option for the coffee fan who prefers to keep their caffeine consumption down.
VOBAGA Coffee Mug Warmer
Sometimes, finishing a cup of espresso or coffee before it gets too cold is harder than it may seem. Luckily, you can give a gift that ensures the recipient never has to worry about that again.
The VOBAGA Coffee Mug Warmer is one of the more unique gifts for coffee lovers. It gives them a way to keep their drink at the perfect temperature longer, ensuring it's delectable from first to the last drop.
This coffee mug warmer has three temperature settings, allowing them to choose exactly how warm they'd like their drink. Plus, it can even warm up coffee or espresso that's started to cool, ensuring a great brew never goes to waste.
For safety, there's an automatic shutoff feature. Plus, the indicator light lets you know if the warmer is running, altering the user before they touch the surface.
YETI Rambler 30 oz Tumbler
When it comes to high-quality travel tumblers, Yeti is a leading name in the game. The YETI Rambler 30 oz Tumbler offers exceptional heat and cold retention, ensuring the espresso addict in your life can enjoy their favorite beverage while on the go. Whether they prefer a piping hot espresso drink or a delicious iced coffee, this tumbler has them covered.
One unique feature of this tumbler is the magnet lid. The magnets keep the slider in place, providing better temperature retention. Plus, the tumbler is dishwasher safe, making cleanup as simple as possible.
Cuisinart CPO-800P1 PurePrecision Pour-Over Coffee Brewer
For pour-over coffee fans, the Cuisinart CPO-800P1 PurePrecision Pour-Over Coffee Brewer is an excellent gift option. It's made by a leader in the home appliance space, so it's designed for precision and durability. Plus, as one of the best automatic pour-over coffee maker options around, it has fantastic features that make it easier to use than manual alternatives.
Along with temperature control, there are brewing strength options, ensuring you can create the perfect carafe of coffee based on your individual taste. Additionally, it pre-wets the grounds before brewing, giving the flavor a chance to bloom.
This model is also certified by the Specialty Coffee Association of American (SCAA), so you know it meets the highest standards when it comes to quality and performance. If you're looking for the best pour-over coffee machine as a gift, this one should certainly be on your list.