The ability to make café-quality lattes at home is often a revelation. It lets you enjoy your favorite espresso drinks on your own terms, often for far less than the cost of heading to a café. If you want to boost your coffee game at home, you might wonder if the Philips 3200 series fully automatic espresso machine w/ LatteGo, EP3241/54 is the right choice for you.
Fortunately, it's easy to figure that out with some research. By reading a thorough Philips 3200 LatteGo review, you can learn more about the espresso maker's features. Plus, you can dig into the pros and cons of the coffee machine, allowing you to determine if it meets your needs without any experience-harming drawbacks.
Here is a thorough Philips 3200 series fully automatic espresso machine review to make your decision easier.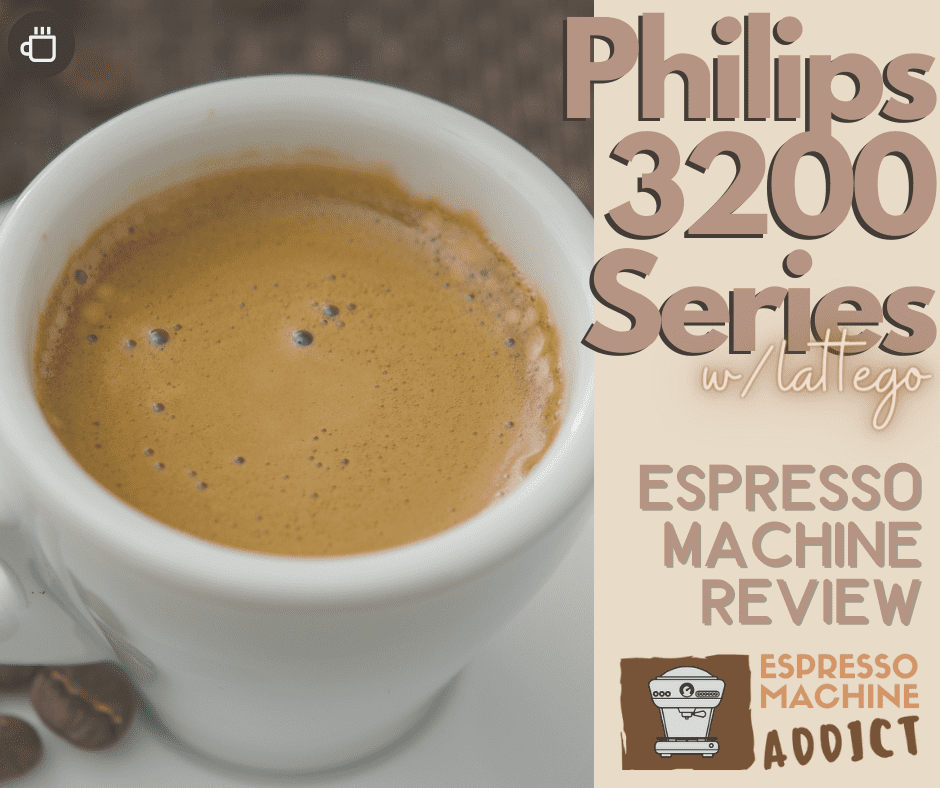 Philips 3200 Series Fully Automatic Espresso Machine W/ LatteGo Review
Calling Philips a long-standing company feels like an understatement. Philips & Co has been a part of the landscape for more than 130 years, working to create cutting-edge products starting back in the 1890s. Philips embraces innovation, creating home products designed to make lives easier, along with other advancements in industries like healthcare, video, and more.
With Philips being a leader in the home appliance space for some time, it shouldn't come as a surprise that the Philips 3200 series with LatteGo brings plenty to the table. A rich feature set, sleek design, and user-friendly controls make it an exceptional addition to nearly any home.
Plus, the Philips fully automatic espresso machine 3200 is incredibly efficient, brewing delectable espresso drinks far faster than you may expect. From fresh grounds to steamed milk – and everything in between – it can handle it with a simple button push. That makes this coffee maker a solid choice for anyone with hectic mornings.
Features
Before you decide if the Philips 3200 series fully automatic espresso machine w/ LatteGo is right for you, it's wise to take a deep dive into a few key features. That way, you can ensure it meets all of your needs. Continuing with the Philips 3200 LatteGo review, here's what you need to know about a few of the machine's standout features.
Push-Button Operation
A user-friendly design is appreciated by practically everyone, particularly those who are new to making café drinks at home. With the Philips 3200 series fully automatic espresso machine w/ LatteGo in black, you can create five different coffee drinks with just a single button press. Once you choose your beverage, the espresso maker handles the rest.
Additionally, you can customize your coffee options with just a few more button presses. The brew strength and beverage size options are both on the front face of the machine. The simple light indicator lets you know where the coffee maker is currently set, and you can make adjustments with just a few taps.
Built-in 12-Step Ceramic Grinder
Having a grinder built into your machine streamlines your coffee-making experience while boosting the quality of every drink. Typically, fresh grounds offer the best flavor, ensuring every beverage is precisely what you envisioned.
This Philips fully automatic coffee machine also gives you plenty of control. With 12 steps available, you can adjust the grind for different types of espresso drinks or simply in accordance with your taste. It gives you that extra level of customization, ensuring you're getting exactly what you want every time.
The grinder is also made of pure ceramic. Along with boasting increased durability, it offers a high degree of precision. Overall, the grinder will perform well for at least 20,000 cups, giving you plenty of life in your machine.
Easy to Clean and Maintain
The Philips 3200 series fully automatic espresso machine with LatteGo makes cleanup a breeze in a few ways. First, many of the parts are dishwasher safe, simplifying the cleaning process significantly. Additionally, there is a fully removable brewing group, ensuring you don't have to struggle to clean critical components.
The milk system is also one of the easiest to clean options on the market. It's completely tube-free and has no hidden components. That means you can get everything cleaned in as little as 15 seconds or run it through the dishwasher for even greater ease.
Finally, thanks to the AquaClean features, you can brew up to 5,000 cups without the need for descaling. That reduces your maintenance requirements dramatically, even in households with multiple coffee drinkers. But when it's time to descale, that's simple, too. You can start the process with a single button press after adding the right descaler, making it as easy as possible.
Pros and Cons
There are plenty of benefits that come with the Philips 3200 series fully automatic espresso machine w/ LatteGo black ep3241/54. Along with the features above, the espresso maker comes with a large water tank, upping the overall convenience. Plus, the high level of customization is hard to ignore.
When it comes to drawbacks, one of the biggest is that you can't use the machine to just froth milk. Instead, that process is initiated when you choose an espresso drink that includes milk. Since that's the case, you can't add extra frothed milk to your coffee or use the machine to make a hot chocolate.
Another potential drawback is that taller travel mugs may not fit under the dispensers. While oversized mugs aren't typically an issue, the distance between the drip tray base and dispensers isn't large enough to support some bigger travel cups or thermos. Since that's the case, you may need to brew into something smaller and pour it into your travel mug once complete.
While the Philips 3200 LatteGo isn't the highest-priced home espresso beverage maker around, it's definitely a more expensive option. While the price is justifiable to some due to the features, others may disagree or might find the machine unaffordable.
Finally, unlike some other espresso machines, this one doesn't come with a warming tray for cups. For some, this likely isn't a concern. However, some may prefer having a warming tray, so it's worth noting.
Philips 3200 Series Fully Automatic Espresso Machine W/ LatteGo Verdict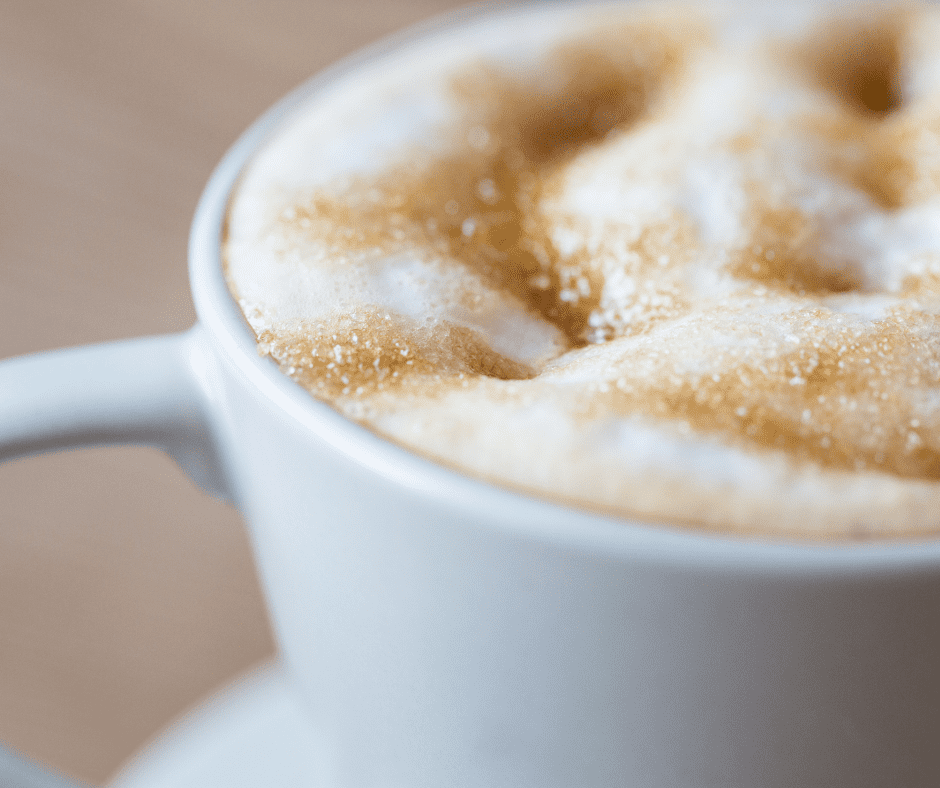 If you're looking for a reliable, capable machine to make café-quality drinks at home, the Philips 3200 series with LatteGo is a solid choice. It's incredibly easy to use, clean, and maintain. Plus, the built-in grinder and large water reservoir dramatically increase the level of convenience.
While there are a few drawbacks, many of those aren't deal-breakers for most people. If you're comfortable with the price point, don't need a warming tray or separate milk frothing, and are okay with transferring drinks into travel mugs, this could be the machine for you.
Philips 3200 Series Fully Automatic Espresso Machine W/ LatteGo
0.00